Scenes from

Speed Camp

Running back Johtamion Forrest (SIGNED) and track athlete Nikeshia Westbrook, South Side High School Jackson
improve speed skills for the coming track season

John Vanbruggen, 6'1- 220, LB / TE Clarksville, TN with dad John Vanbruggen Sr. After following speed training program he learned during two-days training in Jackson, TN, John improved his 40 time to 4.59 and several major Universities are inviting him for on-site visits. UPDATE: All Region Sr year, Major SEC University.

Beginning Speed training early pays big dividends
George Smith, usj, becomes

All State line backer


Tate Gray, USJ, becomes All Region running back

Matt Hudson becomes the QB

throwing the

State Championship winning pass,

Jr year


John Campbell, LB FB receives Head Hunter Award recipient for leading tackler North Side HS, Jr year.
All West Tennessee LB - first team, senior year, All State

Corpus Christi, Texas


AJ Land, high school receiver/ safety and family travel from
Central Florida for a weekend of speed/strength/flexibility training.

Masters track & field athletes Dave Hamilton Knoxville,
and Phil Campbell celebrating a new world record
javelin throw with Bill Daprano, Atlanta, GA
Bill Daprano holds several world records

Perfecting technique, masters sprinter and

jumper, Bob Souterland

Charles Allie after setting the masters

400 meters world record
| | |
| --- | --- |
| | Congratulations to Bethel University Pitcher, Jonathon Keck Drafted by and pitching for the Kansas City Royals |

Shane Lake, and dad, Dwight - Mississippi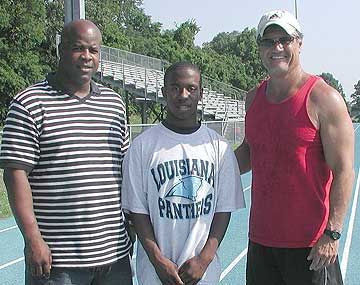 Point Guard, Brandon Porter,
high school basketball and football DB
and dad, Bryon travel from New Orleans
for speed / strength training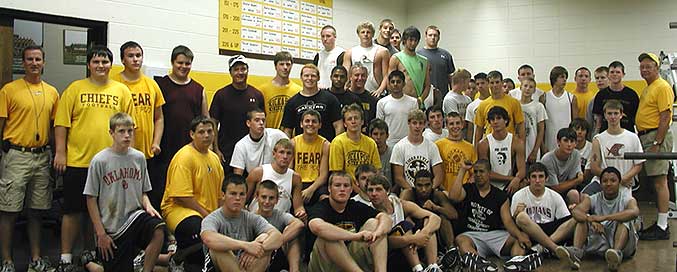 Kickapoo High School Speed Camp, Springfield, MO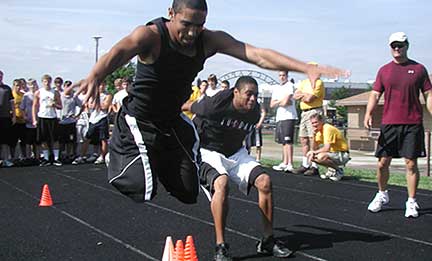 Plyos at Kickapoo High school Springfield, MO

USJ quarterback Bill Hardegree working on
body positioning for fast starts.
UPDATE: Named All Region. SIGNED!

Josh Eaton

, baseball athlete, and parents

Mike and Kathie Eaton, Texarkana, TX.
| | |
| --- | --- |
| | Mississippi gulf coast linebacker, Login Burt and dad Jim, having a father son weekend in Jackson, TN for speed/strength training |

High School quarterback Ryan Ross brought his 40 time from a 4.9 to a college coach salivating 4.41. SIGNED. Started as quarterback in college.


Seth Hudson, Alabama and dad, Mark travel for speed/strength training prior to the college combines. UPDATE: After running a 4.54 and a blazing 4.06 shuttle during the NIKE Combine at Clemson.
UPDATE: SIGNED D-1 University.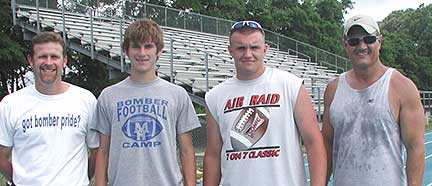 Paul and Jake Bolt Mountain. Home, AR and
Josh Aldridge, JCS Jackson, TN.
UPDATE: Josh Aldridge named All State SIGNED!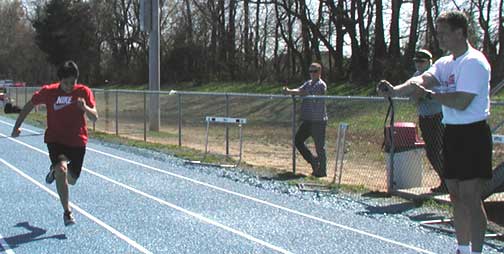 Will Johnson, RB for State Champions JCS, works on speed for the coming season



Milan High School softball athletes prepare for the coming season.

Kelsey Dorch timing the 20 yard sprint before her senior season.

UPDATE: Kelsy Dortch signs with large D-1 University &

records fastest 20 on the team ... as a freshman.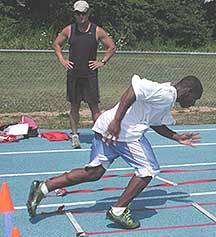 Running back Cordarious Mann preparing
for the coming football season by working on explosive starts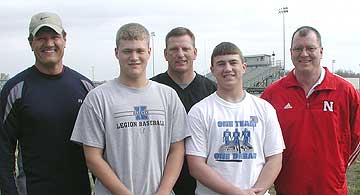 Mannie Reinsch, Rick and Chandler Klute and dads, travel from Nebraska for a two day father son trip for speed training
Sarah Harding, Ms. Fitness USA 2006

uses Phil Campbell's training programs


Gavin Brown, high school running back
Hayden, Alabama
| | |
| --- | --- |
| | John Campbell, 11th in state in tackles in 2007. His eight solo tackles ties State Championship Game Defensive Player of the Game performance. SIGNED! |

Speed Camp on the road in Wisconsin

Dan Finn & his son, Jordan, learn the Combines Start position at Lake Country Athletic Club, Milwaukee, Wisconsin. Football coach and head personal trainer, Kris Walter, & Travis Bucholtz, US Amateur Kickboxing Champion, tweak the starting position





First in 40 at 2004 NIKE
N California Combines
D1 prospect Charlie Hazelhurst runs a 4.39 during Speed Camp at the Riekes Center in Menlo Park, CA. SIGNED.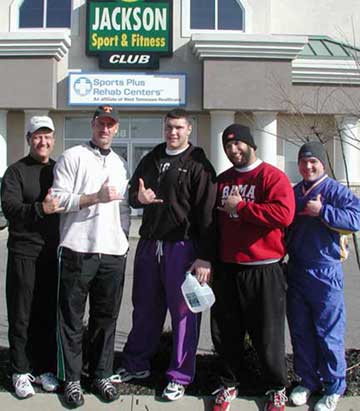 Lee Poston, PT, CSCS, Buck Reed, Cliff Barna, John Campbell Congratulations to Buck Reed for his contract with the Detroit Lions.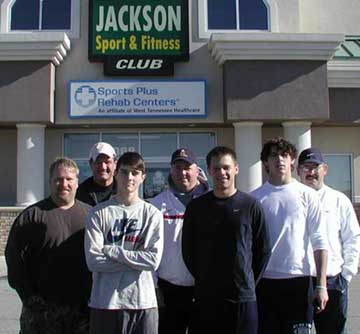 Todd and Scottie Peavey, Brookhaven, MS
Clint Chelf, Seth Sturgeon, Edid, OK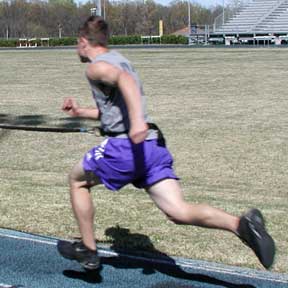 Running Back / DB, Matt Hewitt sets records
during GA Nike Combines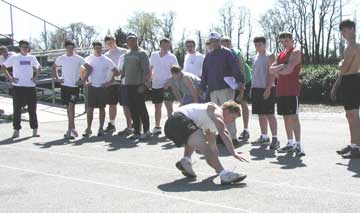 Matt Hewett, Dresden, TN and teammates running
the Pro-Shuttle (5-10-5) drill, one of the college and pro-combines tests. Correct body positioning is essential for performance improvement.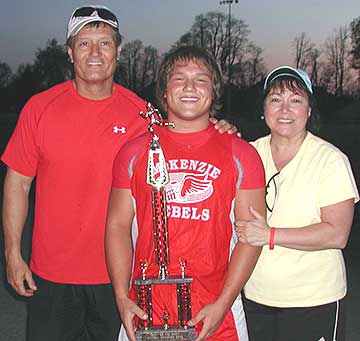 John Campbell SIGNED football & Track scholarship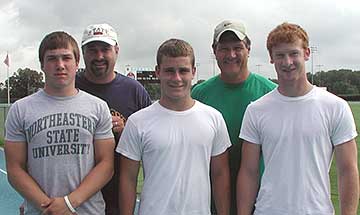 Austin Major and dad Glenn, OK
Buddy Legens, and Matthew Tucker Martin Westview Chargers

Robby Ignagni, Nashville, Zach Waranch, Joplin Mo,
Darryl Eubanks, Nashville, Rance Barnes, Union City, TN


North Alabama Football - West Limestone High School
Tyler McClung, son of Speed Camp sponsor, Tom McClung & Tommy Reyer SIGNED
| | |
| --- | --- |
| | Andrew Summersett, Texas High, Texas travels to Jackson, TN for Speed - Strength training. SIGNED |
| | |
| --- | --- |
| | John Fischer college miler and dad Harvey |
| | |
| --- | --- |
| | |
Jessica Pickle, Katelyn and Andrew Massie

softball and baseball athletes from Ripley, TN


Christine Campbell and mom Kathy after qualifying for
Track & Field Sectionals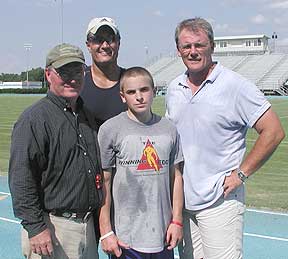 Turner Norsworthy, Dad, Tommy, and college football standout, Mike Morris - Arkansas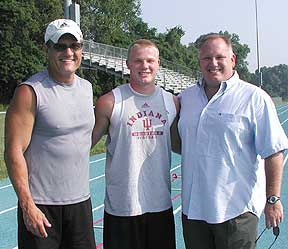 Jake Kocal, and dad Jim
from Indiana
| | |
| --- | --- |
| | Jackson North Side Girls Basketball Coach Farris Lowery knows the value of speed training for his basketball athletes. His teams make it to the state playoffs almost every year. |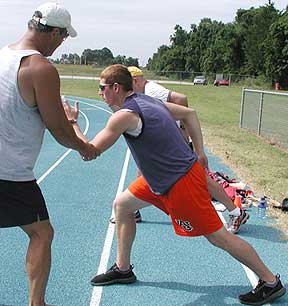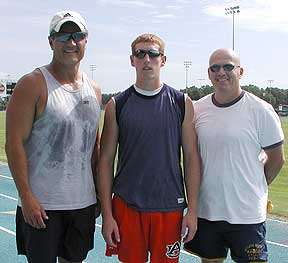 Taylor Noon and dad, Mark take a father son trip
from Florida for two days of speed / strength training
Cory Newman and Zach Floyd travel from Oklahoma with their Dads, Jeff Newman and Randy Floyd for a father/son weekend... ..and two days of intense speed / strength training!
| | | |
| --- | --- | --- |
| Basketball athlete Karrington Atkins | USJ quarterback Bill Hardagree. SIGNED! | |
| | | |
| --- | --- | --- |
| Harrison Moore and Tyler - Martin West View | | |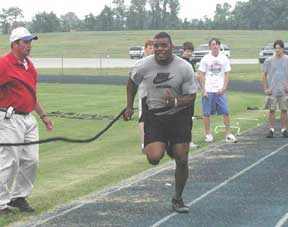 Daniel Brooks - college
top linebacker
recruit in the nation.
SIGNED!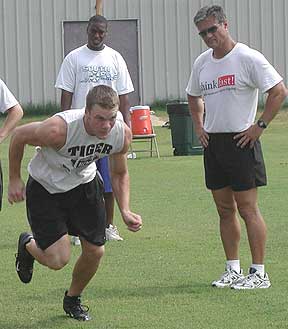 Adam Milligan, now playing MLB Baseball

Reggie Percival, 400 meter Olympic hopeful opts for med school rather than Olympic Trials, but he's the fastest medical school student around


Darrell Hayes - Kingsport, TN, SIGNED!
UPDATE: Starting Rec in college.


Colin and Nathan Cox, Louisville, KY

Katie Hayes improves her soccer speed
and wins the mile as a high school Sophomore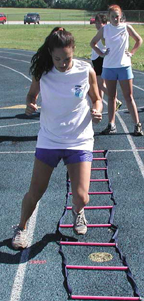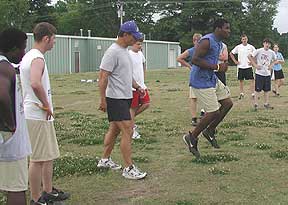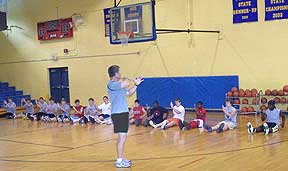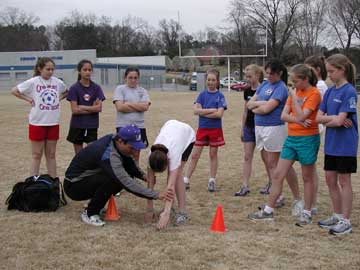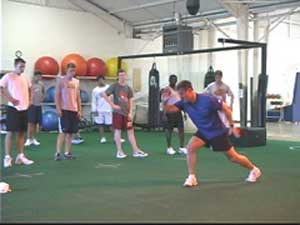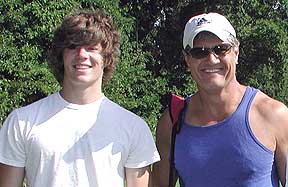 Harrison Moore QB DB, Martin West View improves speed, strength and size during off season. UPDATE: All State, All West Tennessee, Mr Football finalist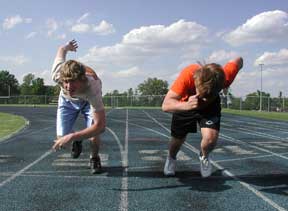 .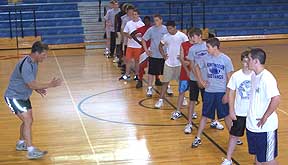 Click here to see more Scenes (#3) from Speed Camp